JP / EN
Acquirement of Certificate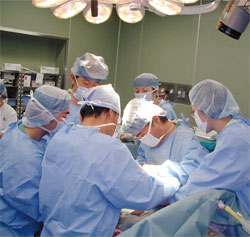 Upon graduation, students will earn a bachelor of medicine and a qualify to take the National Medical Practitioners Qualifying Examination (NMPQE). Normally, students will take the NMPQE in February, and after the announcement of the exam results in late March, they will work as a resident starting from April. Each year, the University of Tsukuba's department of medicine boasts one of the highest pass rate of NMPQE, and since when it was founded, the department is rated highly among that of other medical schools nationwide. Participation of post-graduation residency program for two years is necessary to work as a resident, and at most times, the hospital for the residency program is chosen by using the matching system provided by the Japan Residency Matching Program (JRMP). After two years of training, residents will continue their clinical training, and at most times, will either take the medical specialist exam after 5 years of clinical experience (requirement for qualification of taking the exam) or get into a graduate school to earn a PhD degree in medicine. About 30% of the graduates from the University of Tsukuba's College of medicine continue their education at the University of Tsukuba Graduate School of Comprehensive Human Science (formerly Graduate School of Medicine) to earn a PhD degree in medicine. It is not necessary to earn a PhD degree to work as a clinical doctor, but it is recommended if you plan to work at the university hospital and engage in education and research at the university.
Clinical Doctor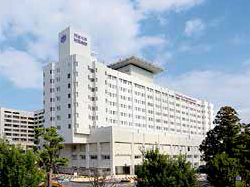 Most of the students after graduation will receive training at hospitals across the nation (including this university's hospital) and become clinical doctors. Since 2004, post-graduation clinical research has been made compulsory nationwide. At our university hospital, we have setup a full-time faculty at the post-graduate clinical training center (Currently Center for Medical Education and Training, http://www.hosp.tsukuba.ac.jp/sotsugo/) since 1988. Here, residents are able to receive quality training by participating in programs designed by our university hospital and other training facilities in Ibaraki Prefecture that meet the requirements for accepting residents, such as mentorship structure and case count. Furthermore, as the program takes into account the necessary requirements to take the exam for specialty doctor, it is possible to take the exam right after the completion of residency training. At our university hospital, the Critical Path Research Education Integrated Leading Center (CREIL Center) was established in 2006, and a new ward was constructed in 2012. Our university hospital will continue to expand and become a place where state-of-the-art medical care are implemented in all departments.
Researcher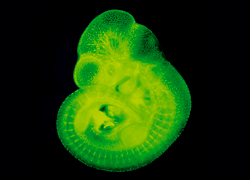 Graduates who plan to go into research fields of basic medicine, clinical medicine, and social medicine usually go to graduate school post-graduation or post-clinical training. At the University of Tsukuba Graduate School of Comprehensive Human Sciences (https://www.chs.tsukuba.ac.jp/), students are able to acquire expert knowledge and research techniques by doing research on their own in an optimal environment.
Furthermore, with the advantage of being a comprehensive university, research of various fields, such as neuroscience and sports medicine, are also available. As medical care is still imperfect and medical research's ultimate objective is the establishment of new medical techniques, the importance of medical research is equal to that of clinical medicine. Research at the graduate school receive are all leading in the advancement of medicine and regarded highly internationally. You are able to earn a PhD degree in medicine by completing the degree course and pass the thesis review.
Government Official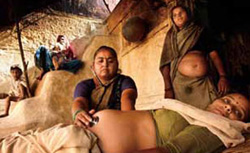 There are increasing number of graduates who went to become government officials involved in medical care, healthcare, and welfare by working for the Ministry of Health, Labor, and Welfare or local health and welfare departments. There are also graduates who have went to become officials in the international front and contributing to international medical care, working for organizations such as WHO.
Educator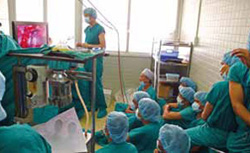 Currently, there are around 160 faculties (about half of the total faculties in the department) who have graduated our university's department of medicine. Taking into account the experiences from their school days, faculties are contributing largely to the nurturing of new doctors.
Furthermore, there are many graduates who have become faculties at both domestic and international universities, earning excellent ratings and regarded highly from others.